In an effort to increase the security of its users' Google accounts and prevent them from phishing attacks, Google has just announced that it will add an option to allow users to use their Android smartphones' built-in security key as multi-factor authentication. The new version of the two-factor authentication is called 2SV (two-step verification) and will be available for devices running on Android 7 Nougat or above.
Google has revealed in its blog post that all Android smartphones running on Android 7 Nougat or above can now be used as a security key to easily authenticate on to the account without requiring the user to carry a physical security key along. In addition to their personal Google accounts, users can also use the 2SV to protect their Google Cloud accounts.
To be able to use the service, all that a user needs to do is have their Android smartphone running on Android 7 Nougat or above and a Bluetooth-enabled Chrome OS, macOS X, or Windows 10 machine with a Chrome browser. With that out of the way, here's how to enable the 2SV –
Add your Google Account to your Android phone
Make sure you're enrolled in 2SV
On your computer, visit the 2SV settings and click "Add security key"
Choose your Android phone from the list of available devices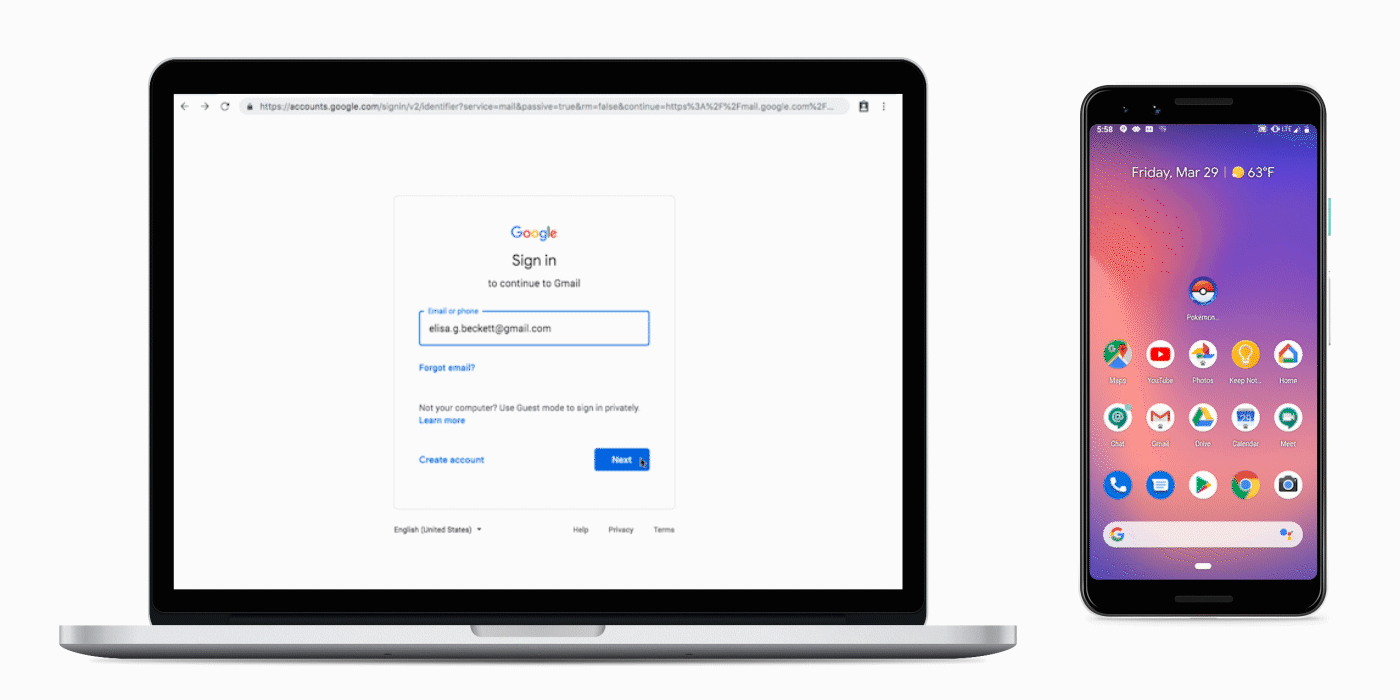 A thing to keep in mind during this process is that you should have Bluetooth enabled on both the smartphone and the device you are using to sign in on. Additionally, you should also make sure that you have a backup of the security key to your account saved somewhere, which can come in handy when you don't have access to your phone.
As soon as the feature is enabled, you will get a request every time your Google account is being logged into, and all that you need to do is tap on the 'Yes' button as soon as the pop-up shows up, unlike with 2FA which required you to enter a pin every time. The feature is currently in Beta and might take some time before being available for everyone.
Was this article helpful?
TechPP is supported by our audience. We may earn affiliate commissions from buying links on this site.