In order to provide its users with more control over their location history and activity data, Google has announced a new privacy-focused option called auto-delete. The auto-delete option would essentially allow users to automatically delete their location history along with the web & app activity after a specified period of time.
As we all know, Google has constantly been feeding on user data (location history and web & app activity), and many of its products have been utilizing this data to provide recommendations to users in some way or another. Although this is helpful at times, for the most part, a lot of people are paranoid about the fact that their personal data is always constantly being looked upon.
Until now, the only option the user had when it came to preventing Google from accessing their data has been to simply turn off the access to location history and web & app activity in their Google account. And to get rid of the stored history, they could go ahead and delete the data manually.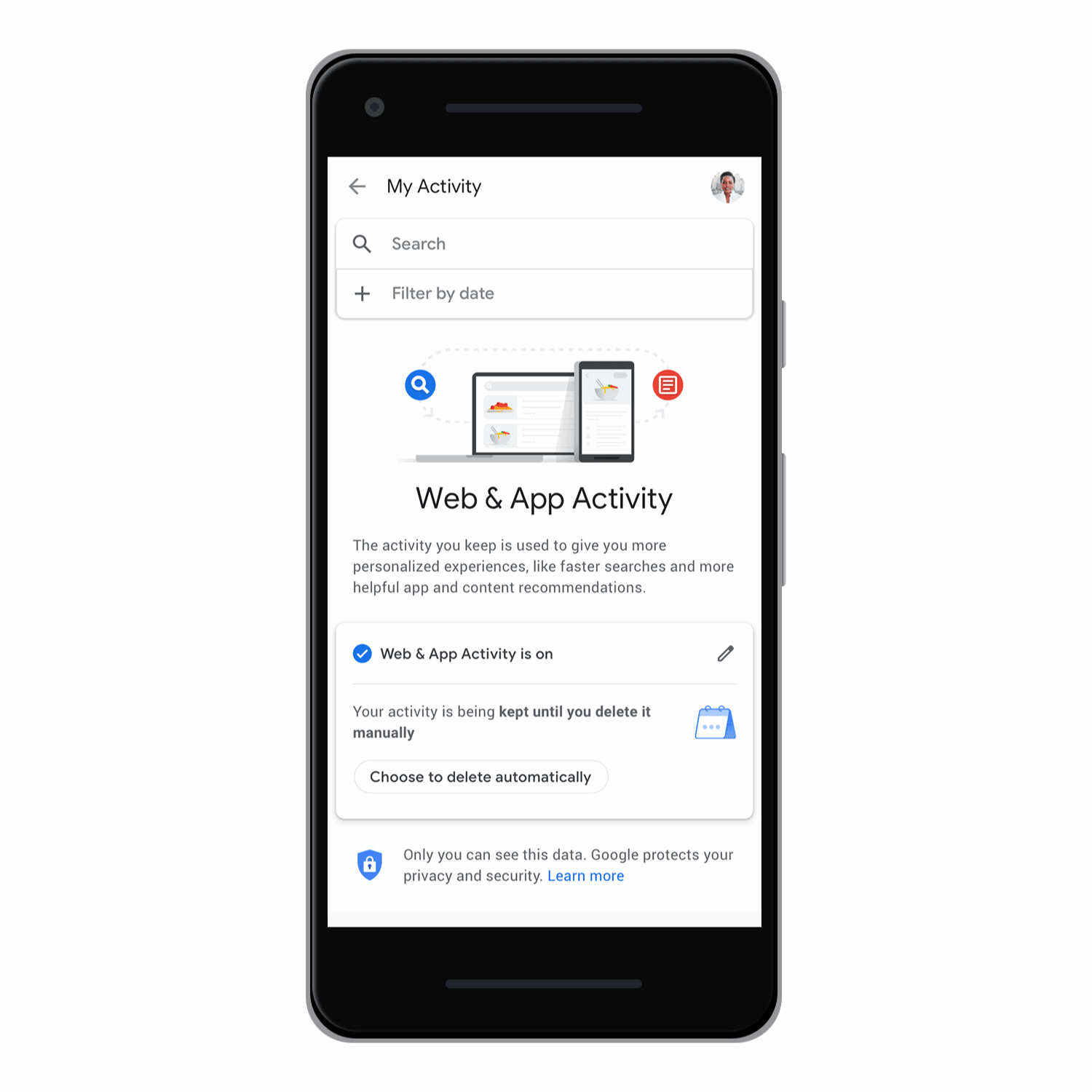 How to Auto-Delete your Google Location History and Activity Data
Now, with the introduction of the new auto-delete controls, you can easily manage your data related to location history and web & app activity.
For this, visit the Google activity controls page. And then, choose a time limit for how long you want Google to save your activity data (3 or 18 months). After which, any data older than that period of time will be automatically deleted from your account.
Related: How to View and Delete YouTube Search History
To access the auto-delete controls on your Google account, you need to first sign in to your account and then tap on 'Data & personalization.' From there, you need to scroll down to the 'Activity controls' section, select 'Choose to delete automatically,' and follow the on-screen instructions to set the time limit.
Google is introducing these controls to location history and web & app activity first, which will roll out in the coming weeks.
Read Next: How to View Gmail Login History and Secure Your Gmail Account
Was this article helpful?
TechPP is supported by our audience. We may earn affiliate commissions from buying links on this site.