One of the most unique features in Apple's core product lineup, from iPhone to iPad to Mac, is AirDrop. It is that one built-in utility that Android users have always been envious of, for pretty obvious reasons. For, with AirDrop, Apple offers its users a streamlined and convenient way of sharing files between different Apple devices wirelessly in a fast, secure, and lossless manner. It is this convenience and exclusivity (of the feature) that makes some users abstain from switching to a non-Apple device — to maintain sanity in that "ecosystem".
Taking a look at the other side of the spectrum, which includes different operating systems for both computers and smartphones — primarily Windows and Android — while there have been several applications and utilities over time that promise a similar experience and functionality as AirDrop, sadly, there has been no competent equivalent for AirDrop till date. Until a few days back, when Google finally unveiled a true native built-in file sharing utility for Android, called Nearby Share. What is Nearby Share, how does it work, and how can you use it – answers to these and more in this guide.
What is Nearby Share?
To start with, this is not Google's first attempt at bringing a file-sharing utility on Android that offers a somewhat similar experience as AirDrop on the Apple side of things. In the past, back when Nexus phones and tablets were introduced, Google developed Android Beam — a utility that leveraged NFC to transfer content between devices wirelessly. However, with Android 10, Google completely abandoned the feature and removed support for it on its operating system. As per some, this might have to do with its lack of adoption and Google's inability to continue improving and maintaining the feature.
With its new solution — Nearby Share — this time around, Google is taking a completely different approach to file sharing. And, instead of requiring users to tap the devices together to share files using Android Beam, it is now utilizing connectivity essentials on the device such as Bluetooth, NFC, WebRTC, or WiFi to establish a connection and transfer files. Thus, making the service faster, more convenient to use, and also a little more secure. What's interesting about the utility is that it does not require you to be connected to the internet to transfer files, which can come in handy even at times when you are offline.
Using Nearby Share, you can transfer content such as files, images, videos, links, and the likes from one Android device to another. And all that you need to utilize the functionality is to have your Android device running Android 6.0+.
Related Read: 10 Ways to Fix Nearby Share Not Working on Android
How does Nearby Share work?
With most third-party file-sharing applications and browser-based utilities, you are required to perform a set number of steps on both — the sending and the receiving device — before you can transfer files. While this works in most cases, there are some instances when you have to go about performing a few extra steps to establish a connection between the two devices.
To simplify this approach, Google is making the entire file-sharing experience simple and convenient with Nearby Share. For this, it is offering the utility as part of Google Play Services, which is an essential component/service that allows applications installed on an Android device to communicate with the native services of that device. Thus, allowing them to work in tandem to offer you the functionalities/features as intended.
By doing so, Google is also making the process of rolling out Nearby Share to a large user base, who can now simply head over to the Play Store and update Play Services to receive the utility. [Note – at the time of writing, Nearby Share is currently supported by devices from Google, Samsung, and OnePlus running Android 6.0 and above.]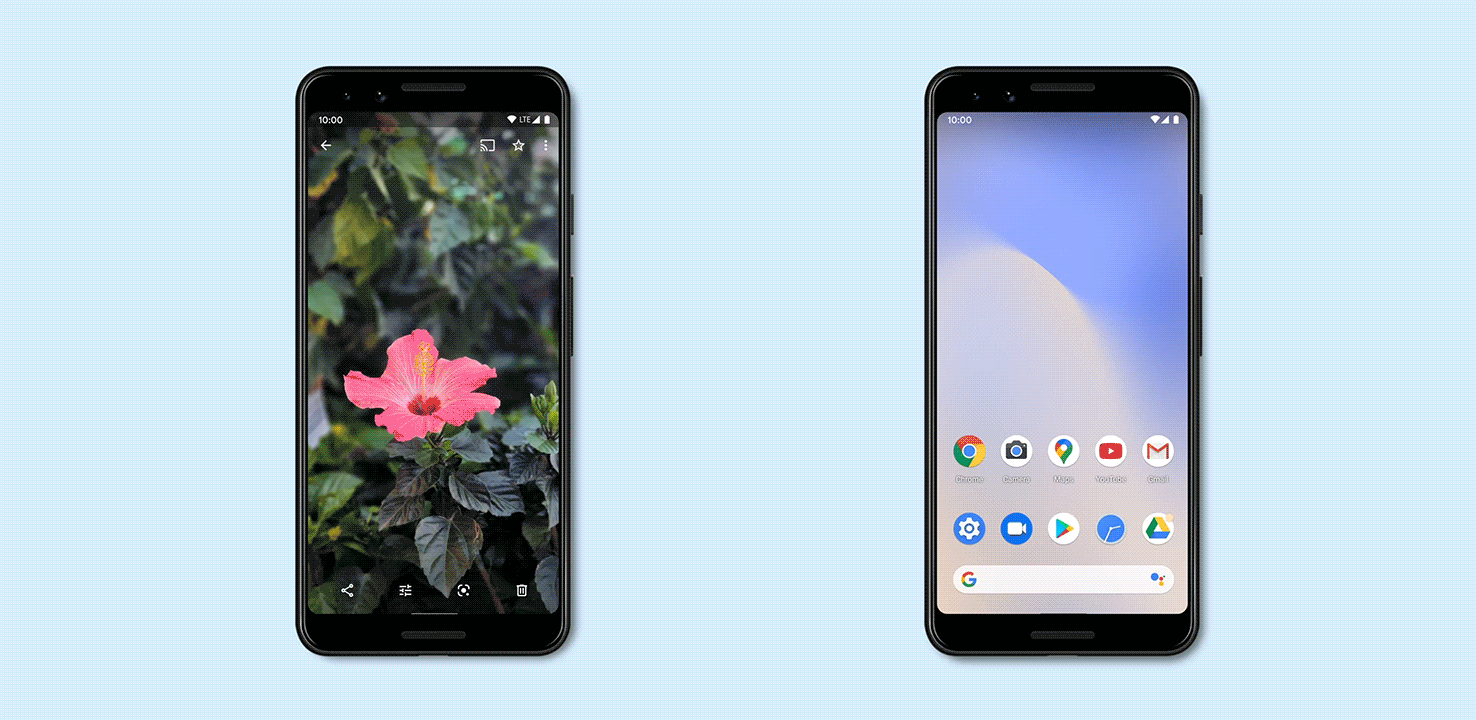 When it comes to working, Nearby Share utilizes native connectivity options such as Bluetooth (and Bluetooth Low Energy), NFC, WebRTC, or peer-to-peer WiFi to establish a connection and allow the transfer of files. However, that said, the utility automatically chooses the best protocol among the ones listed for the transfer, which could be dependent on a few different factors.
While we can describe Nearby Share as an AirDrop equivalent for Android, there are obviously a few differences in the working of the two protocols and the way they establish connection and transfer files that set them apart. Moreover, unlike AirDrop, Nearby Share does not encrypt files as they are transferred — perhaps Google might introduce it with an update in the future to address the security concerns of users.
How to use Nearby Share?
As stated initially, there are not many requirements that you need to take care of to use Nearby Share to transfer files. The only thing you need is an Android device (running Android 6.0 and above) that supports the feature. And that's it. You can then use the following steps to enable the feature and transfer files between devices.
Step I. Turn on Nearby Share
1. First things first, head over to Play Store and update Google Play Services.
2. Once done, go to Settings and turn on Bluetooth and Location Services.
3. In Settings, find Google and go to Device connections > Nearby Share, and turn ON the feature.
Step II. Share files using Nearby Share
1. Locate the content you want to share.
2. Tap on the share button and select Nearby Share.
3. Make sure the receiving device is in close proximity and has receiving turned ON.
4. On the sending device, select the device you want to share the content with under the Looking for nearby devices section.
5. Hit Send.
Step III. Enable receiving for Nearby Share
1. Open Settings.
2. Go to Device connections > Nearby Share > Device visibility.
3. Now, from the listed options, select the one as per your preference. These options include:
i. All contacts: the device will be visible to all contacts in your list when the screen is ON and unlocked
ii. Some contacts: the device will be visible to select nearby devices when the screen is ON and unlocked
iii. Hidden: the device will only be visible when Nearby Share is open
With the help of the privacy/visibility settings listed above, you can select who can share content with you and have better control of the feature. At the time of writing this guide, Android devices from Google, Samsung, and OnePlus have received support for Nearby Share. Besides, Google says it is planning to bring the feature to Chromebooks, as well, in the coming months.
How to share apps with Nearby Share?
In December 2020, Google announced its plans to add a new feature to Nearby Share. One that will allow its users to share apps with other Nearby Share users directly from the Play Store. A couple of months later, today (February 18), the company is widely rolling out the feature to all Nearby Share users. So now, in addition to using the app to share media (photos and videos), links, files, and more, you can also share your apps with other users. And the best part is that you don't need a WiFi or Cellular connection to use the feature. Instead, Google is introducing a new share button in the Play Store to facilitate quick app sharing.
To share an app, go to the Play store and head over to the My Apps & Games section. Here, go to the Share tab, and from here, select the apps you want to share. Once done, click on the send button to send the selected apps to the other person.
Was this article helpful?
TechPP is supported by our audience. We may earn affiliate commissions from buying links on this site.