In Summary
Magic Eraser is a nifty Google Photos tool that lets you remove distractions from your photos.
It's available on Pixel 6 and Pixel 6 Pro running Android 12.
But as of now, there's a way to get the Magic Eraser Tool on older Pixel phones.
Google's Pixel 6 comes with a host of exciting features. While some of these are present in Android 12, others are Pixel-exclusive features limited to only the Pixel 6 and Pixel 6 Pro.
Magic Eraser is one such headlining feature. Initially touted to be available only on Pixel 6 devices, Magic Eraser lets you remove unwanted objects and people in your photos in seconds, and now, it's (unofficially) available on older Pixel phones running Android 12.
If you're curious about Magic Eraser and own a Pixel phone older than Pixel 6, the following guide will help you get the Magic Eraser tool on an older Pixel phone.
What is Magic Eraser?
Magic Eraser is one of the several computational photography smarts on the Pixel 6 that uses the processing prowess process of the mighty powerful Google Tensor chip.
In principle, it's similar to Photoshop's Content-Aware Fill option, which lets you remove objects (people or things) in an image but a tad better and faster in processing due to Google Tensor. So if you've got unwanted objects or people in your photos, Magic Eraser makes it a lot easier to remove them right inside the Google Photos app.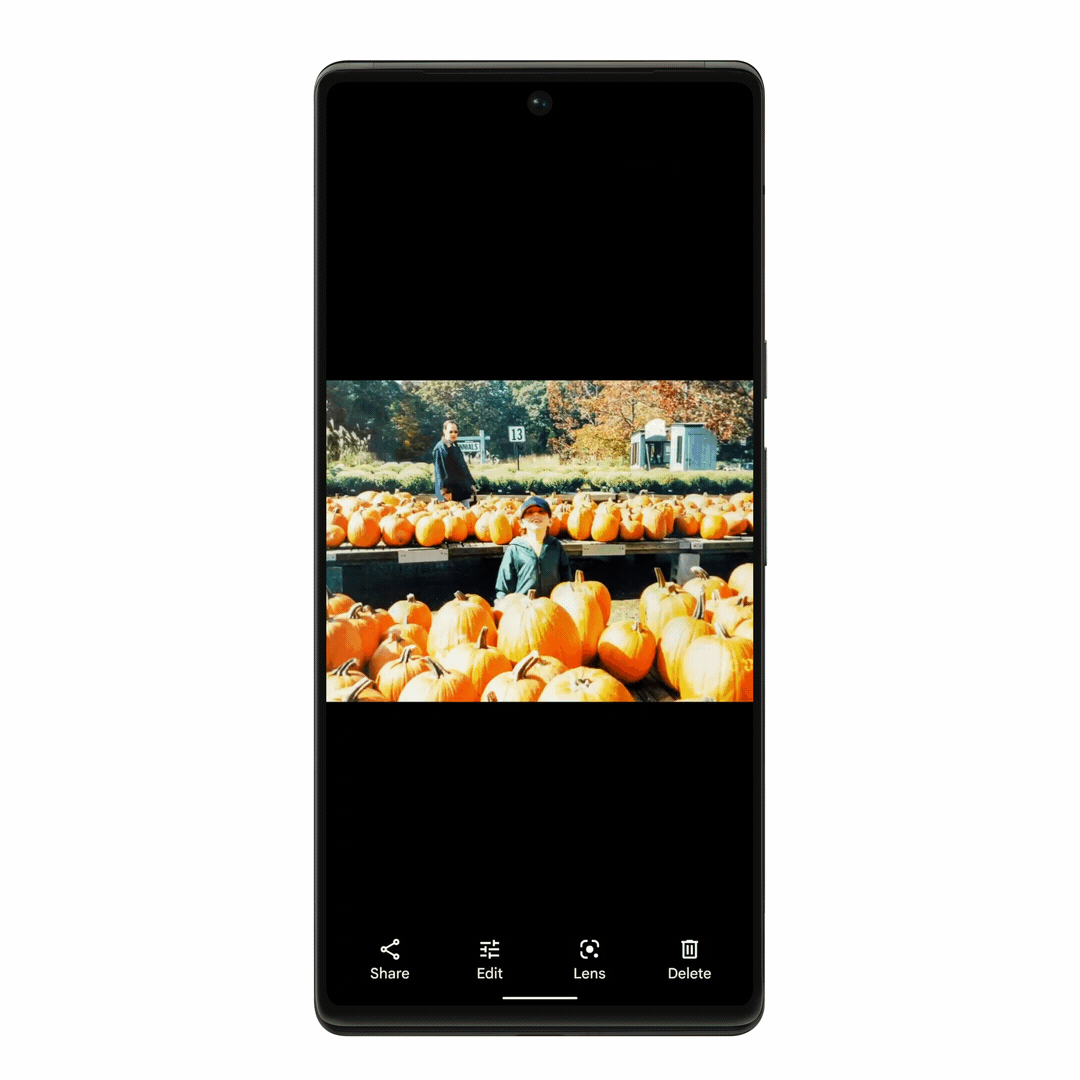 As for its working, Magic Eraser relies on machine learning algorithms—powered by Google Tensor—to automatically identify and suggest distracting objects photobombing your photos. It then presents you with two options to remove these distractions: you can either stick with the recommended suggestions or opt for the manual route and scribble over objects to remove them.
Either way, Magic Eraser employs the machine learning prowess of Google Tensor to predict what the pixels in the image would look like if the distraction wasn't there and adds relevant pixels to mask its visibility and maintain a natural appearance in relation to the background color.
Related: MIUI's Erase Object vs Pixel's Magic Eraser and Samsung's Object Eraser
How to Get the Magic Eraser Tool on Older Pixel Phones
Magic Eraser is an Android 12 feature. So, if you wish to use it on your Pixel phone older than Pixel 6, you must first upgrade it to Android 12.
Once upgraded, you'll need to sideload the Google Photos app from the Pixel 6 onto your Pixel device to get Magic Eraser.
Follow the steps below to do this:
Head over to the Google Play Store and download Split APKs Installer (SAI) to your device.
Visit this link and download the Google Photos APK file (version 5.64).
Open the SAI app and tap on Install APKs at the bottom.

Tap on System file picker in the Customize installation card and grant it permission to access files on your device's storage.

Navigate to the directory where you downloaded the Google Photos APK file and click on it.
Hit Install in the Customize installation card.

When prompted to allow SAI to install unknown apps, tap on Settings and click Update on the prompt to install Google Photos.

Wait for SAI to finish the installation. Once done, open Google Photos to see if the Magic Eraser feature is available. For this, open the photo from which you want to remove an object in Google Photos and tap on the Edit button at the bottom. Scroll the options under effects to the left and tap on Tools. Considering the installation was successful, you should see the Magic Eraser tool here.
Note: We've managed to get the Magic Eraser tool working on our Pixel 4a using this method. While the experience wasn't close to what you'd expect on Pixel 6—it didn't automatically offer suggestions to remove objects and took a few extra seconds to work—it managed to remove objects in the manual mode with ease most of the time.
How to Use Google Magic Eraser
With the Magic Eraser feature now available in the Photos app on your Pixel phone, you can remove any unwanted objects in your photos using the following steps:
Open Google Photos on your Pixel phone.
Open the photo with the unwanted object you want to remove from your library.
Tap on the Edit button at the bottom.
Go to Tools in the edit menu and tap on Magic Eraser.

Use your finger to scribble over (or circle around) the object you want to remove from the picture. Additionally, you can pinch in and out of an image to remove objects more precisely.

Hit Done to apply and save your changes.
Of course, unlike the Pixel 6 and Pixel 6 Pro, Magic Eraser takes slightly longer to remove objects on older Pixel phones. However, this trade-off is worth it if you want a built-in object remover in the Photos app that works well.
Easily Remove Unwanted Objects From Photos With Magic Eraser
While apps like Adobe Lightroom and Snapseed let you remove unwanted objects or people from your photos, having the object eraser utility built into the Photos app means you can perform the operation more efficiently and with fewer steps. Of course, it goes without saying that this also makes removing objects from images somewhat easier, as you no longer need sophisticated tools or the know-how of using it to carry out such an operation.
So, if you're a Pixel user who likes the idea of having the Magic Eraser tool inside the Photos app — as on the Pixel 6 — but don't want to upgrade to the Pixel 6, this guide should help you get it on your older Pixel phone.
Bear in mind, though, that the object removal with Magic Eraser isn't as perfect and clean as you'd get on a Pixel 6. But to be honest, it shouldn't be a surprise since the Pixel 6 series runs on Google Tensor, which aids Magic Eraser with all the processing capabilities required for identifying and removing objects from images better.
Was this article helpful?
TechPP is supported by our audience. We may earn affiliate commissions from buying links on this site.